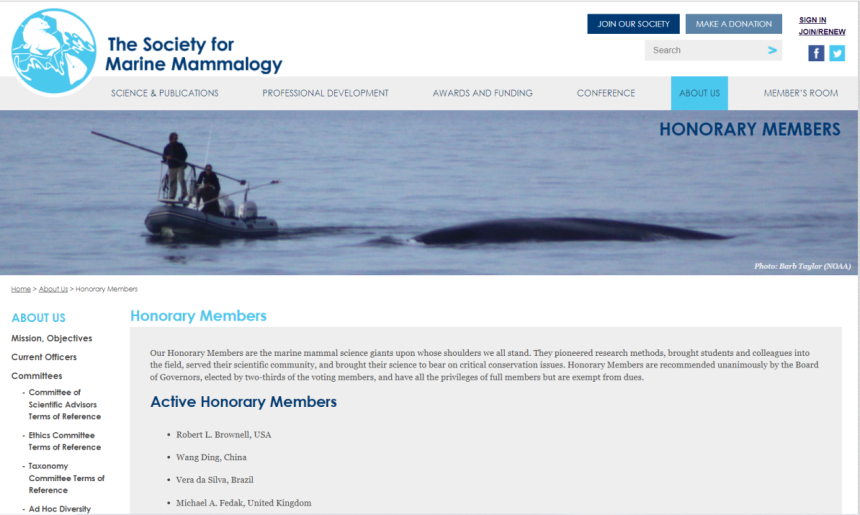 For more information, please check the webpage of the Society for Marine Mammalogy.
Prof. WANG Ding from the Institute of Hydrobiology (IHB) of the Chinese Academy of Sciences was elected as an honorary member of the Society of Marine Mammalogy (SMM) in recognition of his outstanding contribution to the cetacean conservation, according to the official website of the SMM on October 1, 2021.
Prof. Wang has been engaged in cetacean research and conservation for 40 years, and is still engaged in the study and conservation of the Yangtze finless porpoise, Chinese white dolphin, and Bryde's whale.
According to the terms of the society, "honorary members are recommended unanimously by the Board of Governors, elected by two-thirds of the voting members, and have all the privileges of full members but are exempt from dues." Honorary members are "the marine mammal science giants upon whose shoulders we all stand. They pioneered research methods, brought students and colleagues into the field, served their scientific community, and brought their science to bear on critical conservation issues."
Since its establishment, the SMM elected 45 honorary members in total, of which 18 are active honorary members. Prof. WANG Ding is the first Chinese scholar who have received this title. Among the honorary members, two are Wang's supervisors when he was pursuing his Ph.D. degree in the U.S., and six are scholars who attended the first Workshop on the Biology and Conservation of the Platanistoid Dolphins at IHB in 1986.
Founded in 1981, the Society for Marine Mammalogy is a non-profit organization with international influence. It is the largest academic organization dedicated to the marine mammal study and conservation, and has more than 2,000 registered members from 56 countries around the world.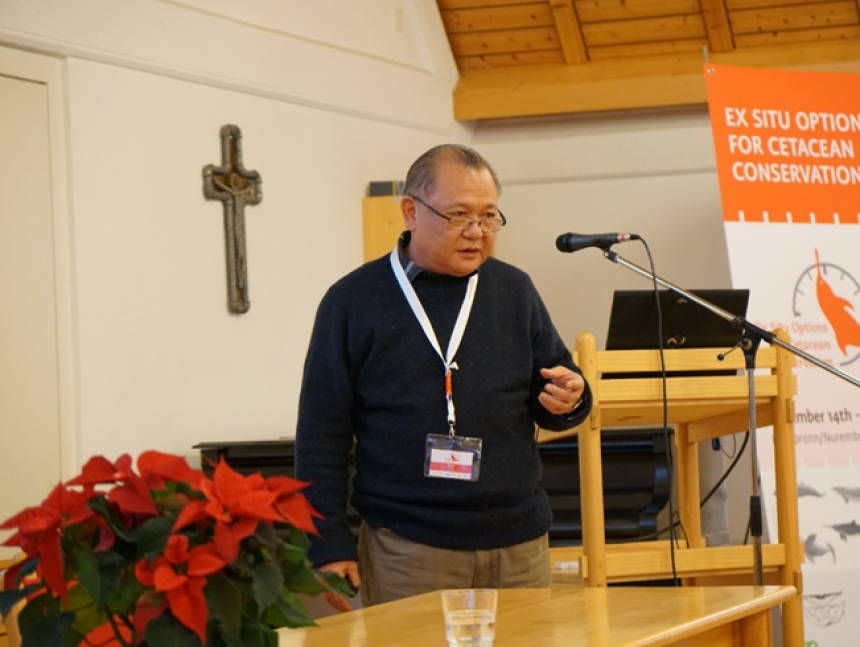 Prof. WANG Ding attended the First Ex-Situ Options for Cetacean Conservation Workshop in Germany in 2018. (Credit: IHB)