They have the intelligence of a three or four-year-old child. They can sense your mood. If you are happy, they are also happy.
Known in China as the "smiling angel," the shy Yangtze finless porpoise is becoming an increasingly rare species.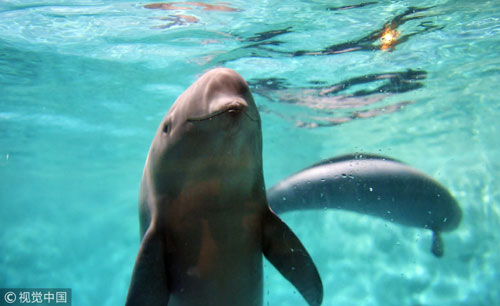 A pair of newly arrived finless porpoise is smiling at the camera in Zhengzhou City, Henan Province, China. /VCG Photo
Pollution, over-fishing, hydro-electric dams and shipping traffic have left it in far worse shape than China's best known figure of animal conservation, the panda.
Porpoise numbers fell by nearly half from 2006 to 2012 to an estimated 1,040. Estimates had that number at a little over a thousand in 2017.
As one of the world's few freshwater porpoise subspecies, it is considered a natural barometer of the overall health of China's most important river.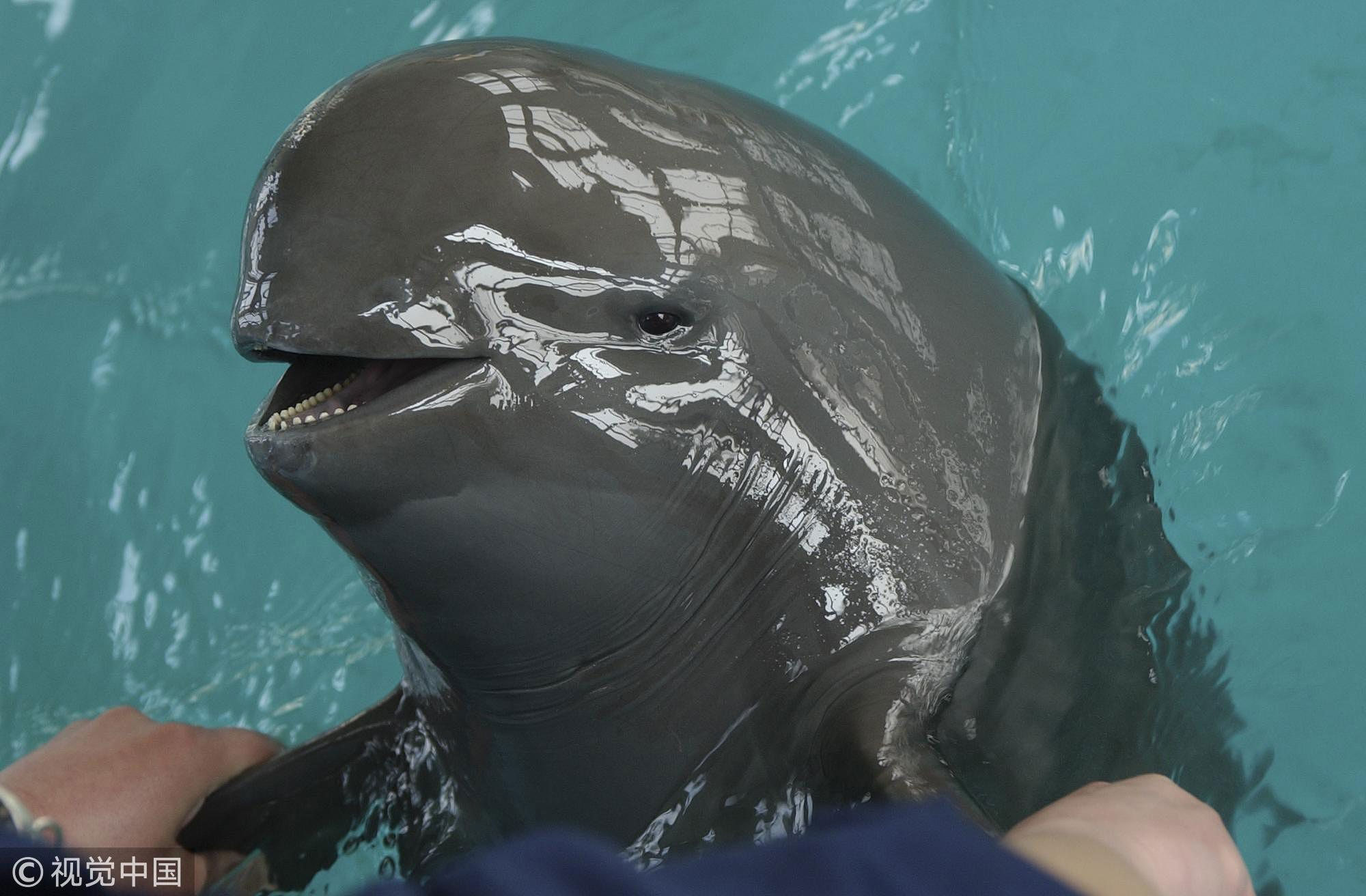 A second successfully captive bred finless porpoise in Wuhan City, Hubei Province, China. /VCG Photo
Wang Ding, finless porpoise expert at Institute of Hydrobiology of Chinese Academy of Sciences, said, "The situation of the finless porpoise actually reflects the situation of the Yangtze River ecosystem. So it's like a symbol of the Yangtze River."
However, researchers are beginning to see some light on the horizon it seems.
Conservation efforts are showing some encouraging signs.
A key component is the introduction of porpoises to several conservation areas off the busy river, where researchers say numbers have actually been increasing.
At the Tian'ezhou Nature Reserve – a curving lake linked to the Yangtze by a stream – animals can not only survive but also reproduce naturally.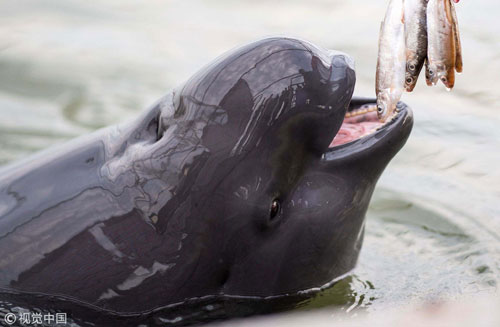 A Yangtze finless porpoise being fed at Tian'ezhou national nature reserve in China /VCG Photo
Around 40 porpoises were introduced to this area in the 1990s.
The number has doubled since then, but it has a long way to go before it's taken off the "endangered list."
Researchers also credit official clampdowns on polluting activities and the overharvesting of fish while they say more environmental awareness is also needed, because losing the "smiling angel" would be a natural disaster.
"I would say it's a kind of hope for the future of the Yangtze River," said Wang Ding. (CGTN)