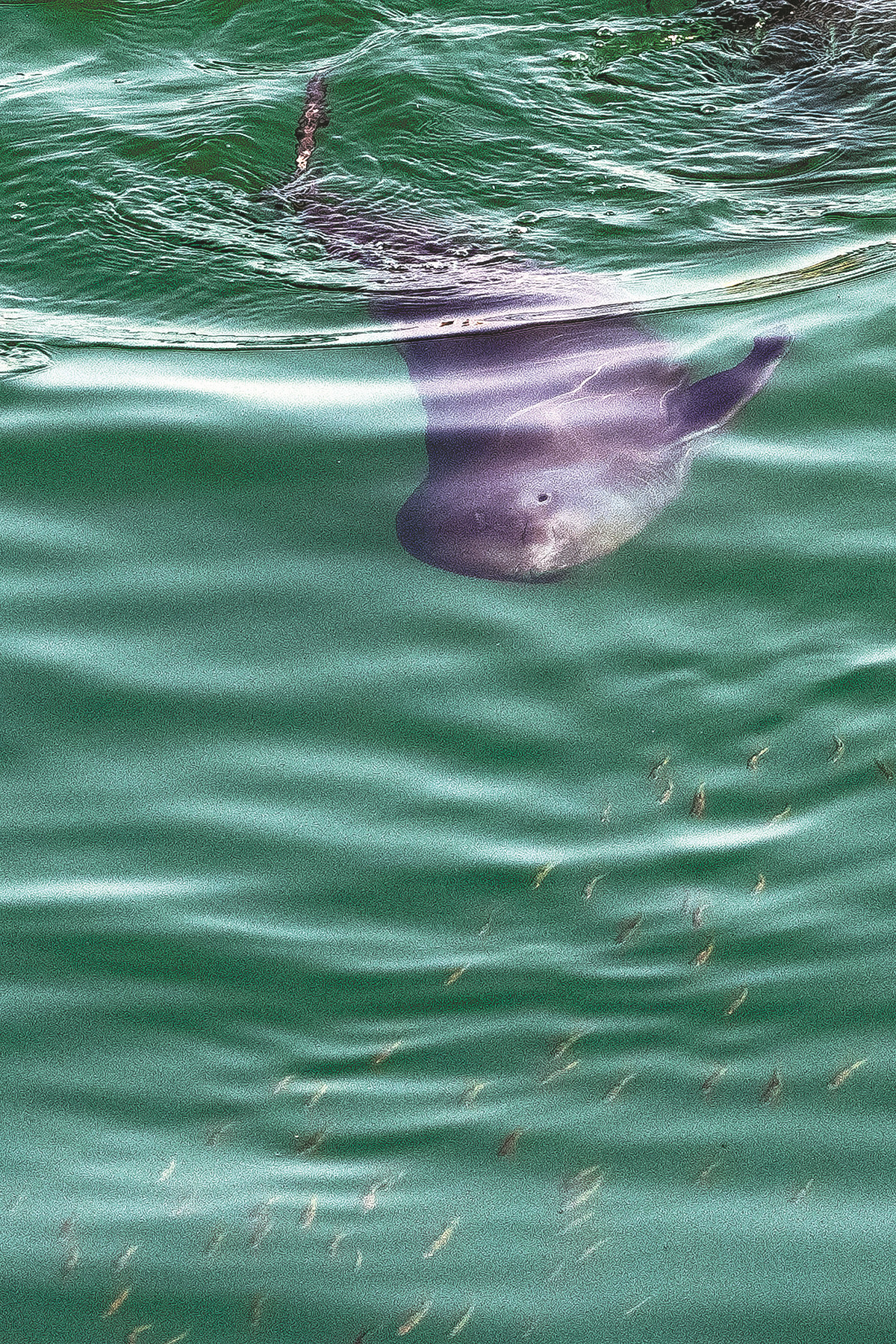 A finless porpoise in the Yangtze River in Yichang, Hubei province, on Feb 19. XIAO YIJIU/XINHUA
The population of Yangtze finless porpoises has increased by 23 percent compared with 2017, according to a scientific expedition of Asia's longest river led by the Ministry of Agriculture and Rural Affairs last year.
Ma Yi, director of the ministry's Yangtze River Fisheries Administration, told a news conference on Tuesday that the population had fallen consistently from 1,800 in 2006 to 1,012 in 2017.
The Yangtze finless porpoise, a unique freshwater cetacean of the Yangtze River, is a key indicator species for assessing the ecosystem of the river, the ministry said.
It is the first time since 2006 that the population of Yangtze finless porpoises has stopped declining, demonstrating a positive impact of the fishing ban on the river that started in 2021, according to Ma.
He said he'd seen evidence that the aquatic biodiversity of the Yangtze River has been restored and that the aquatic biological resources and diversity have recovered.
Last year, 193 species of fish were monitored in key waters of the Yangtze River Basin, up from 168 in 2020, Ma said.
The extensive 10-year ban on fishing in the Yangtze River outlaws all types of fishing, except for scientific research, in the main channel of the Yangtze, in its major branches and two major lakes connected to it. The ban aims to restore the environment of the river after overfishing posed serious threats to marine life.
As of the end of last year, more than 160,000 people who used to fish the Yangtze for a living have been resettled and other livelihoods have been found for them, Ma said.