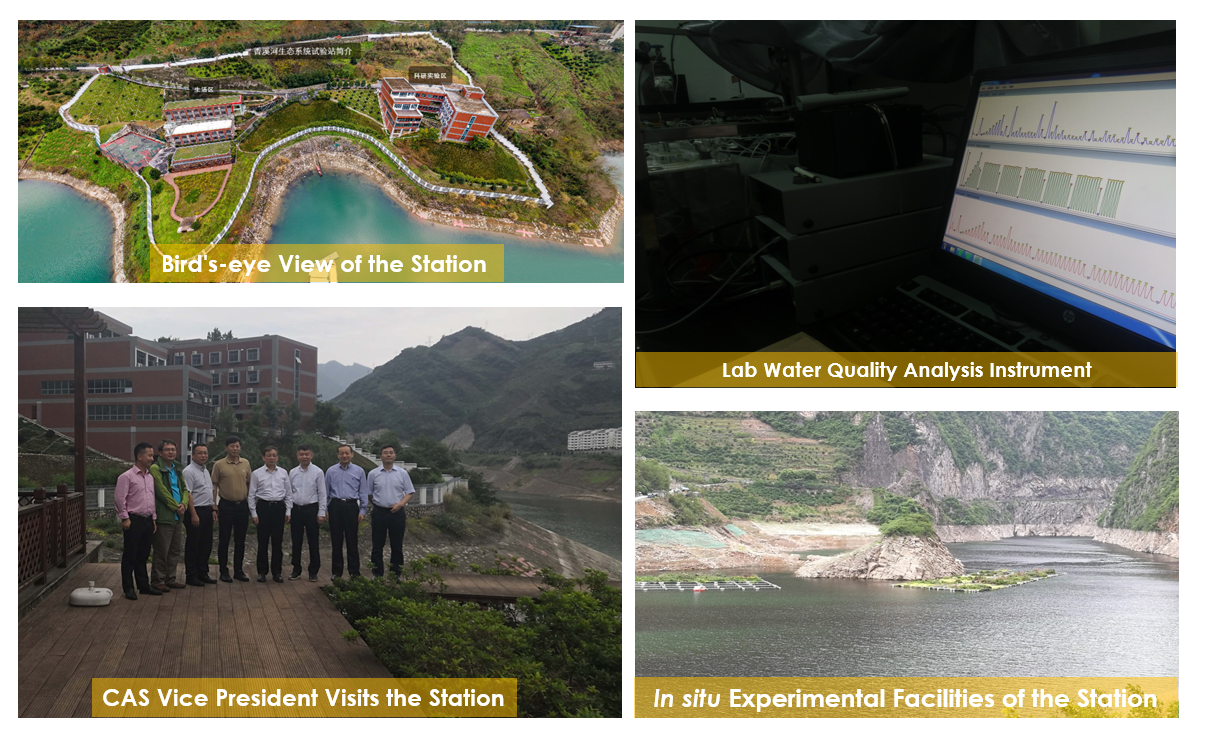 The Xiangxi River Ecosystem Research Station in the Three Gorges Reservoir Region, is located in Xiakou Town (110°46'48.38" E, 31°8'11.89" N), Xingshan County, Hubei Province, China. The Station covers a land area of 17,805.38 square meters, and its building covers a floor area of 4,807.56 square meters. The Station has equipped with complete laboratory analysis instruments and living facilities.
The Station implements ecological civilization in China and constructs a community of shared life formed by mountains, rivers, forests, lands, lakes and grass. Specifically, the watershed level ecological and environmental monitoring and researches were carried out systematically in Xiangxi River watershed, a typical watershed in the Three Gorges Reservoir Region.
Researches in this station are committed to serving the national strategy of great protection of the Yangtze River, and supporting the pilot project of the national park system and the construction of the Yangtze River economic belt. The Station also provides long-term, continuous and reliable scientific data and decision support for the ecological civilization construction of the Three Gorges Reservoir Region and Shennongjia National Park, as well as comprehensive research and strategic planning for a community of shared life of mountains, rivers, forests, lands, lakes, and grasses.
The Station has undertaken many research projects supported by National Major Science and Technology Program for Water Pollution Control and Treatment, Special Foundation of Science and Technology Basic Work of China, National Natural Science Foundation Projects, Main Direction Program of Knowledge Innovation of Chinese Academy of Sciences, Science and technology innovation projects of Ministry of Water Resources, etc.
Meanwhile, the station researchers have published more than 300 SCI papers, including those published in the top journals in ecology and environmental science such as Journal of Ecology, Journal of Animal Ecology, and Science of Total Environment.
Director: CAI Qinghua