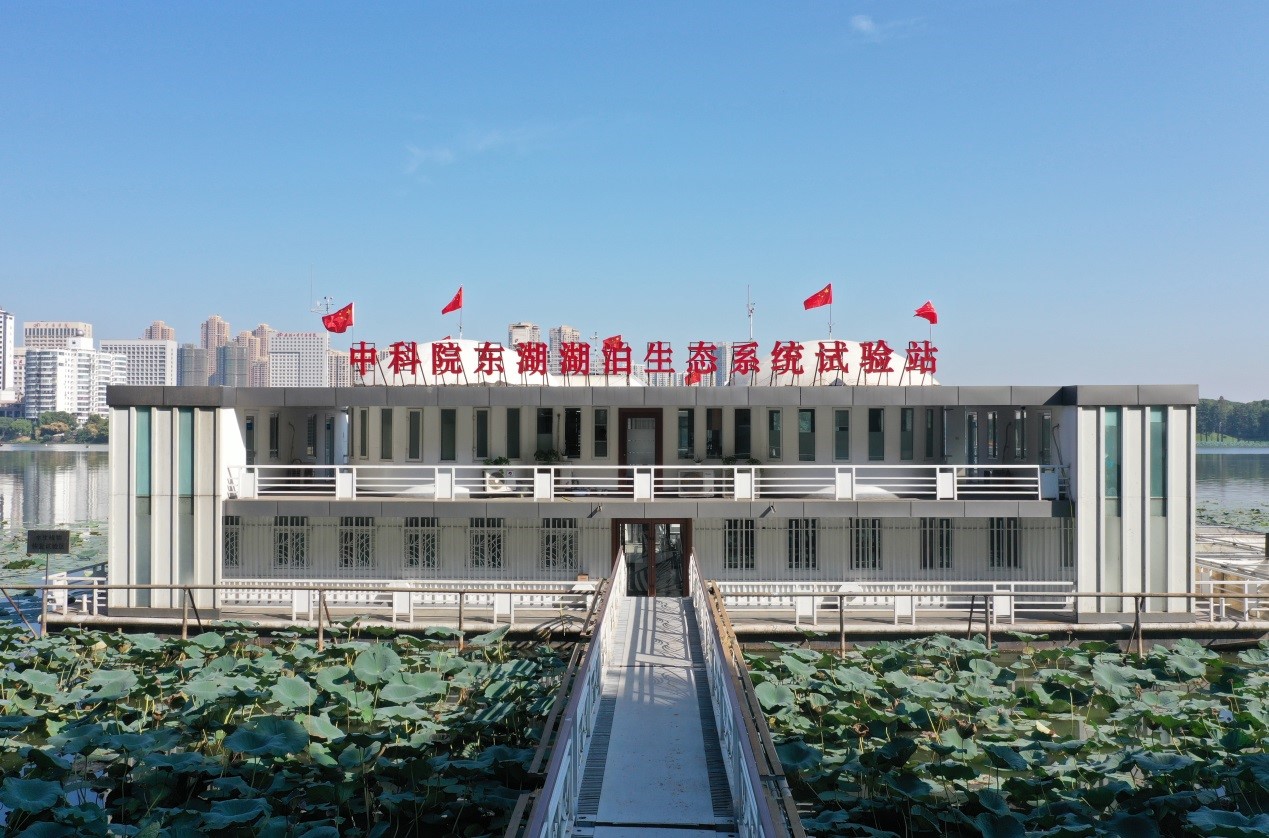 Donghu Experimental Station of Lake Ecosystems (Credit: IHB)
The Donghu Experimental Station of Lake Ecosystems is a state-level field observation station for long-term observation, scientific research and engineering demonstration. Affiliated to IHB, the station's predecessor was the institute's Research Center of Freshwater Ecology, which began to conduct the ecological studies of the East Lake - a large freshwater lake within the city limits of Wuhan, in 1955. In 1980, Prof. LIU Jiankang (CAS member), the founder of freshwater ecology in China, established the station.
The station was the positioning observation of Man and Biosphere (MAB) Programme - a UNESCO intergovernmental scientific programme that aims to establish a scientific basis for enhancing the relationship between people and their environments. In 1992, it was one of the first batches of 29 important observation stations of the "Chinese Ecosystem Research Network (CERN)", and in 1998, included in the CAS as an open field station. The station was chosen as a pilot unit for the state key field scientific observation station in 2001, and was officially included in the state key scientific field stations, in 2006, after a formal assessment.
The station takes the East Lake as the representative and focuses on the study of structure, function, evolution of shallow lakes as well as their sustainable development in the middle reaches of the Yangtze River. With 30 years of development, it has become an integrated field station for the research of lake ecosystem with some irreplaceable characteristics and advantages in this field, and has won a very good reputation at home and abroad in the studies of long-term evolution of lakes, their eutrophication mechanisms, control of cyanobacterial bloom through biological means, ecotoxicology of algal toxins and threat of aquatic vascular plants.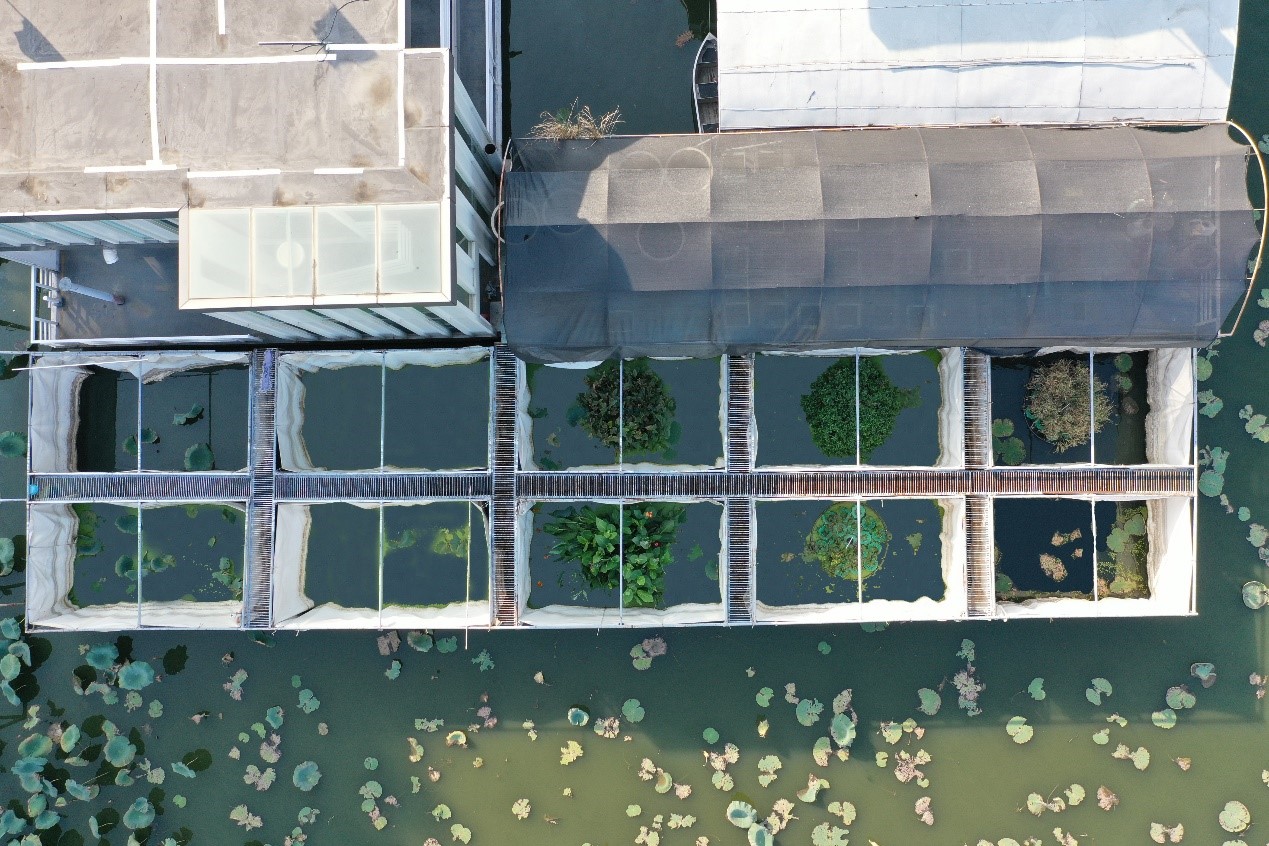 Research site and platform of the station (Credit: IHB)
Current research areas:
* The nutrient dynamics of main biogenic elements in shallow lakes and the regime shift of aquatic ecosystems
* Effects of food web regulation on eutrophication of lakes
* Effects of secondary metabolites of cyanobacteria on migration and transformation rules, ecological effects and potential impacts on human health
* Mechanisms of cyanobacterial blooms and the control technology
* Resoration of aquatic vascular plants and their restoration technology
* Mechanisms of loss of biodiversity in the Yangtze River system and their ecological restoration strategy
Director: CHEN Jun
Deputy Director: SHEN Hong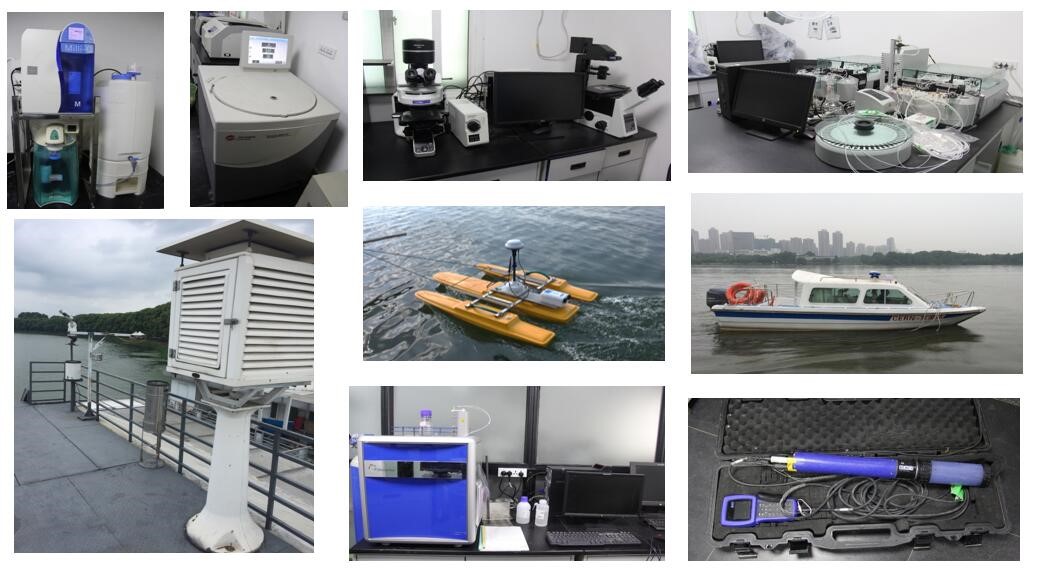 Equipment and facilities (Credit: IHB)