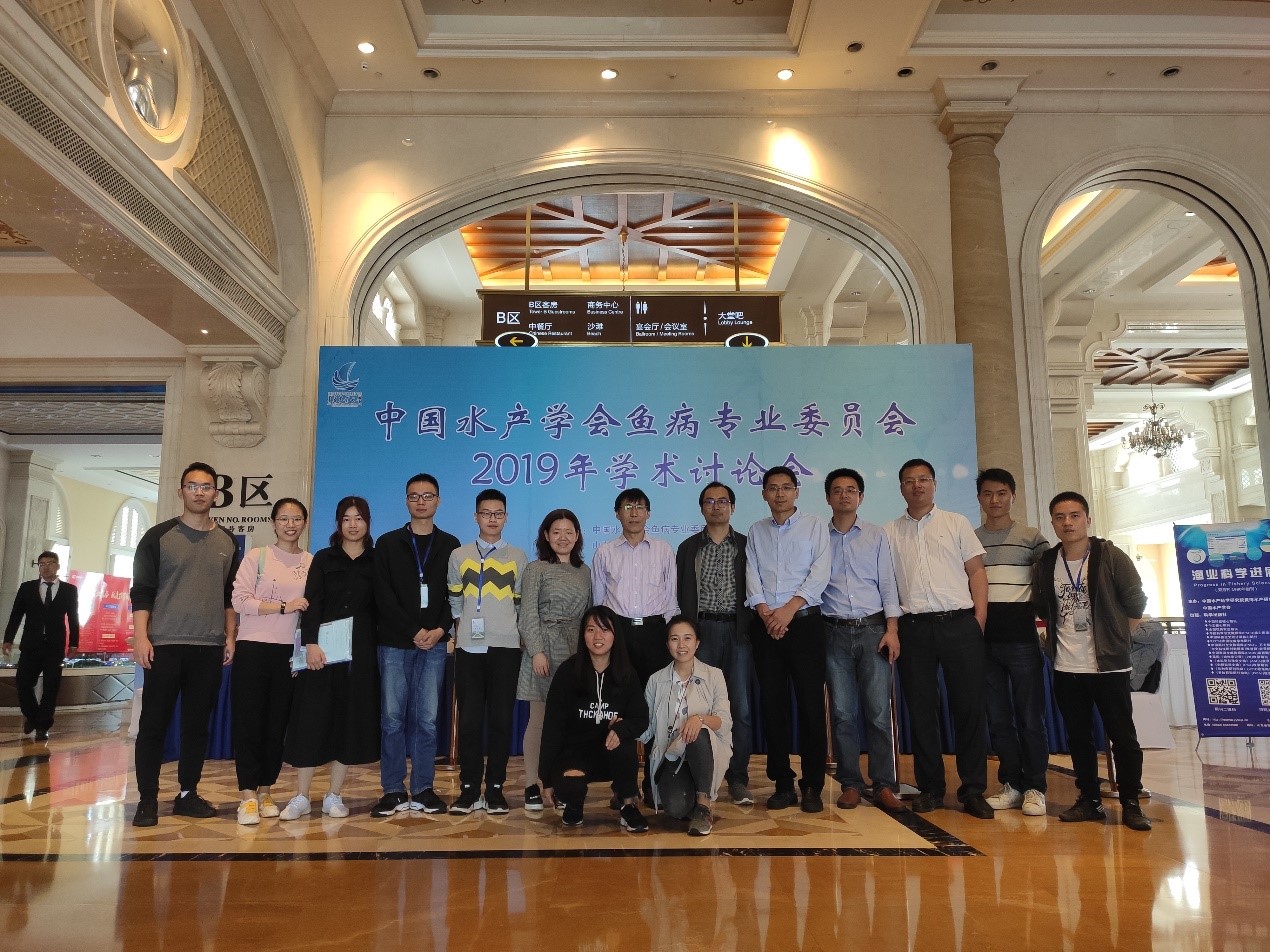 The 2019 academic conference of Fish Disease Committee of China Fisheries Association (Credit: IHB)
Approved by the Ministry of Agriculture and Rural Affairs in 2017, the Key Laboratory of Aquaculture Disease Control is the first key laboratory specialized in the research of freshwater aquatic animals disease in China. It consists of eight research teams majoring in aquatic virology, microbiology, parasitology, fish immunology, pharmacology, breeding for disease resistance, etc.
The laboratory is aimed to undertake important research projects oriented to the national major needs, investigate the basic theory of aquaculture diseases and develop new approaches and products of prevention and treatment, control and ensure the quality and safety of aquatic products, and promote the overall development of fish disease.
Many of the laboratory's research achievements lead the world. So far, the laboratory has established more than 20 intimate collaborations with universities and colleges from the USA, UK, Japan, Norway etc. It opens its facilities and resources to all investigators and students worldwide. The laboratory warmly welcomes researchers and students from all over the world to conduct academic research via this platform.
Director: WANG Guitang
Chairman of Academic Committee: NIE Pin