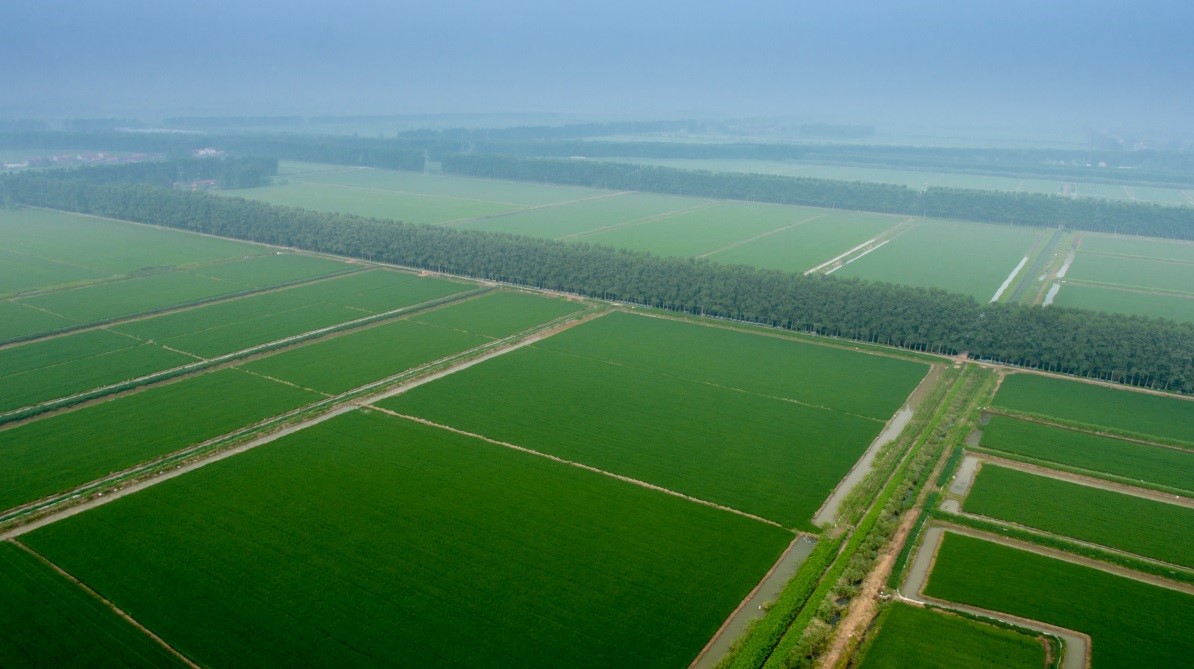 Bird's eye view of demonstration base for integrated farming of rice and crayfish in Qianjiang City, Hubei Province (Credit: IHB)
The Research Center for Integrated Rice Field Aquaculture Engineering of Hubei Province was established in May 2017 with the approval of the Science and Technology Department of Hubei Province.
The Center has 32 R&D personnel involved in different expertise areas of water environment, genetics and breeding, nutrition and feed, disease prevention and control, and integrated farming, with more than 50 sets of instruments and equipment, one experimental base (Qianjiang City) for IRFA and four demonstration bases for integrated rice-loach, rice-shrimp/crab, rice-turtle/soft turtle and rice-frog farming.
In recent years, the Centre has undertaken two projects supported by the National Key R&D Program and two projects supported by the Science and Technology Innovation Program of Hubei Province.

Orientations:
* Develop new cultivated varieties, technology and models for integrated rice field aquaculture (IRFA)
* Conduct pilot trials, transformation and demonstration of the IRFA achievements
* Undertake tasks (such as technical consultation and training, industry status investigation and development planning) assigned by fishery authorities
* Provide technical support for the sustainable development of IRFA in Hubei Province.
Research Directions:
* Breeding of rice field aquaculture varieties
* Design of ecological aquaculture engineering
* Research of key technologies for IRFA
* Establishment of ecological and efficient farming models
Director: ZHANG Tanglin