Aquatic Species Identification Center (ASIC)
Hydrobiology Big Data Center of Chinese Academy of Sciences (HBDC)
Wuhan Branch, Supercomputing Center of Chinese Academy of Sciences
The Hydrobiological Data Analysis Center, established by IHB in June 2019, is a freshwater aquatic biological data platform integrating the collection, management and application of the data in aquatic biodiversity conservation, early warning of water bloom, water environment assessment and restoration of water-related projects. It consists of the Aquatic Species identification Center, Hydrobiological big data Center of CAS and Wuhan Branch, Supercomputing Center of CAS.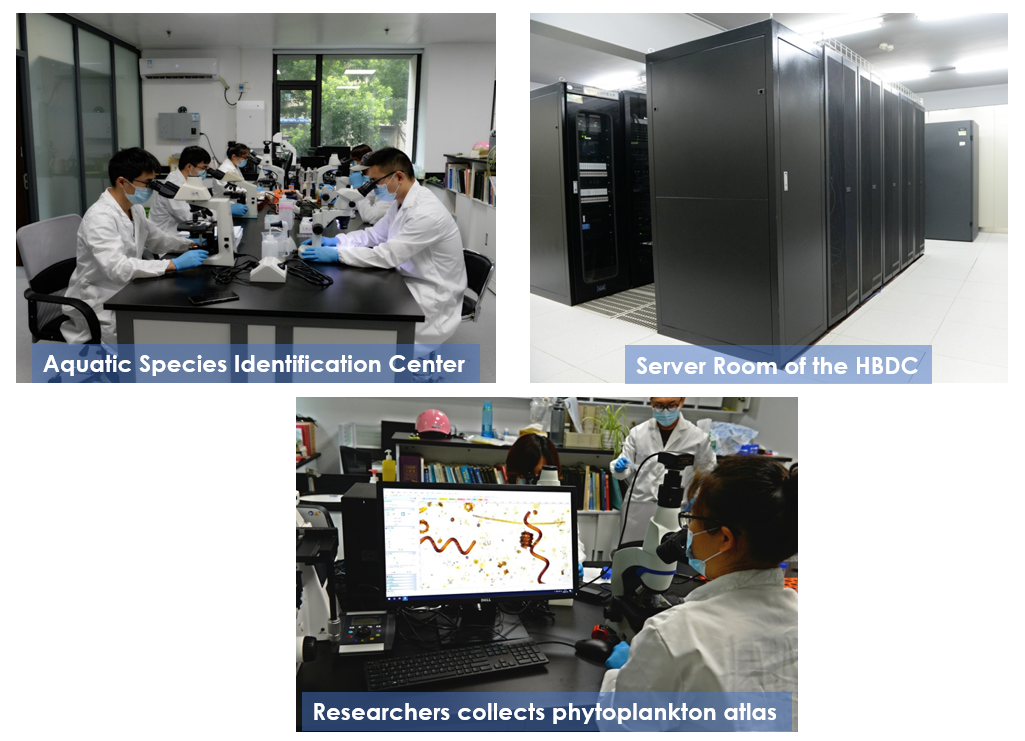 The Aquatic Species Identification Center is mainly responsible for collecting samples, identifying species, collating the data gathered in the investigation of aquatic biological resources, and performing assessment on water environment.
The Hydrobiological Big Data Center studies the real-time data of freshwater aquatic organisms, predicts the cyanobacterial bloom occurrence and rolls out featured information products. It also establishes a data management system with different classification and grade, based on which, the large-scale data analysis of aquatic organisms and data analysis services such as machine learning are carried out.
The Wuhan Branch, Supercomputing Center, provides large-scale scientific computing services. It standardizes the computing resource management in a rational and effective way, and in the meantime, protects the property rights of the resources. The center aims to provide users with high-quality, efficient and convenient computing services and technical support.
Director: ZENG Honghui
Deputy Director: FENG Weisong