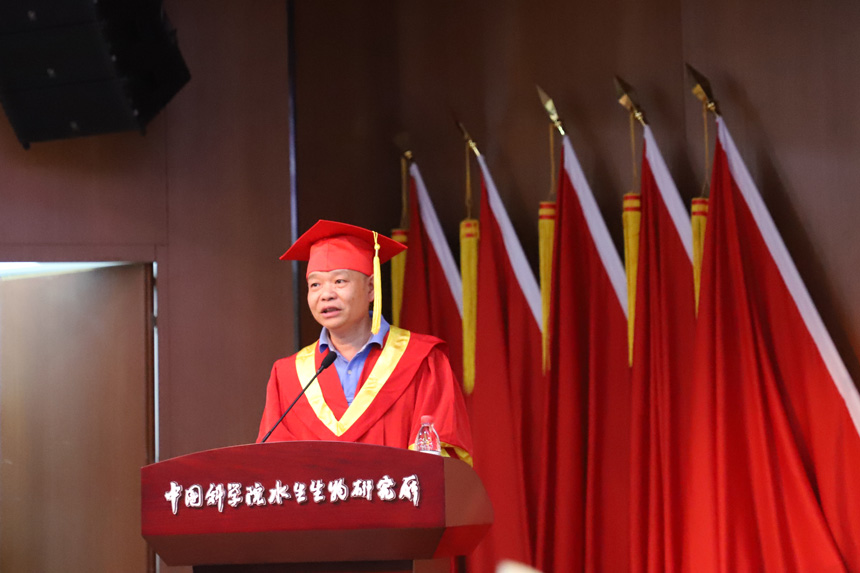 YIN Zhan, director of IHB, sends his best wishes to all the graduates. (Credit: IHB)
The Institute of Hydrobiology (IHB) of the Chinese Academy of Sciences held the commencement ceremony 2021 on June 16, 2021.
106 student representatives, 40 tutors and 30 student family members attended the ceremony which was chaired by ZENG Jing, deputy director of IHB.
On behalf of the tutors and students respectively, Prof. XU Jun and PhD candidate ZHU Junji gave addresses at the ceremony.
Prof. Xu summarized the soft benefits of a student life – rigorous thinking, ability of quick searching for key information, and ability of coping with stress.
Zhu, based on his personal experience, shared his ways of tackling scientific research problems.
More than 40 students presented flowers to their tutors. A heartfelt "Thank you" and a warm hug filled both the students and tutors hearts with love and emotions.
YIN Zhan, director of IHB, sent his best wishes to all the graduates, and presented the medal and honorary certificate to ZHU Junji, the winner of this year's Yunshui Scholarship.
The directors of IHB later conferred the degree certificate on each graduate one after another, and turned the tassels for each of them.
The ceremony ended with a group photo of the graduates throwing their hats into the sky.
Congratulation, 2021 graduates!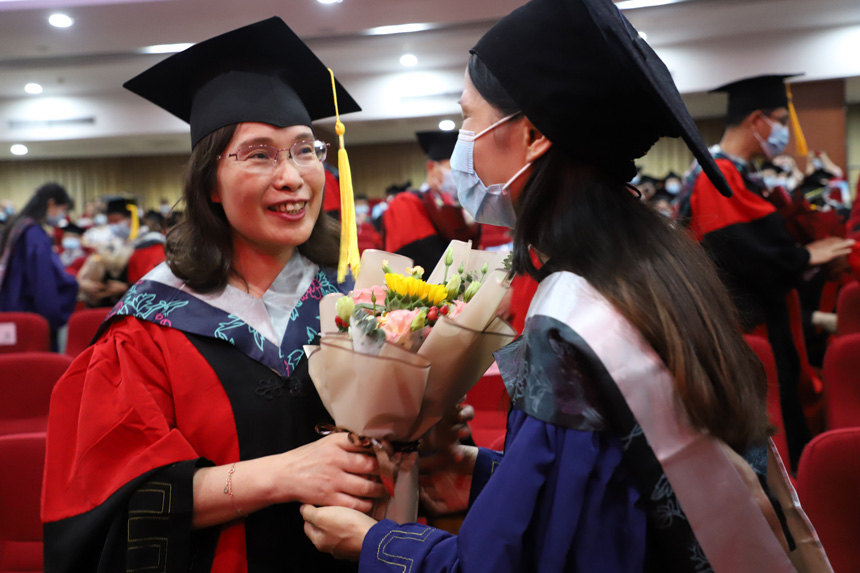 A student is presenting flowers to her tutor. (Credit: IHB)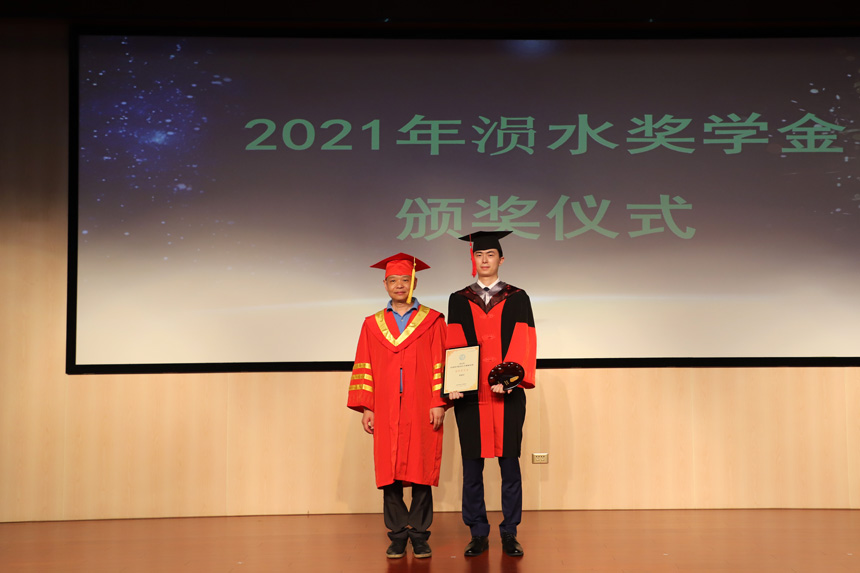 YIN Zhan, director of IHB, presents the medal and honorary certificate to ZHU Junji, the winner of this year's Yunshui Scholarship. (Credit: IHB)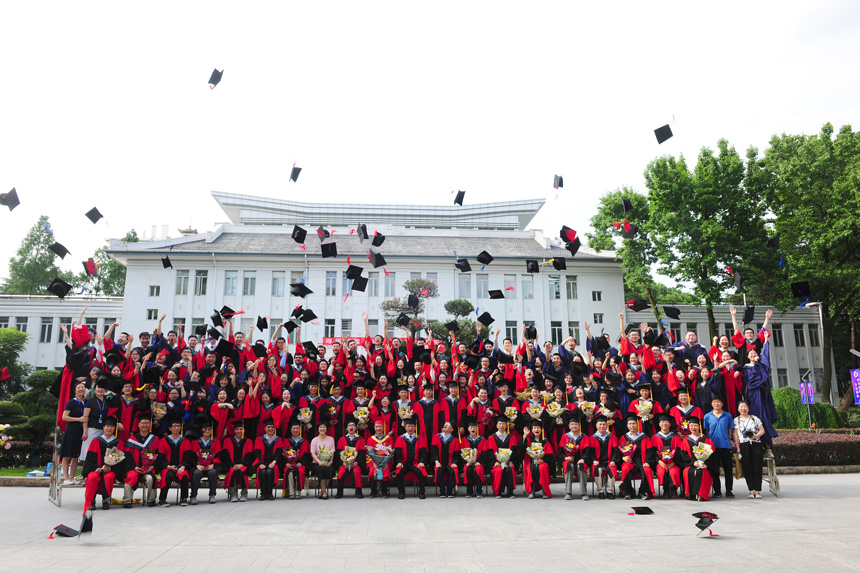 The ceremony ends with a group photo of the graduates throwing their hats into the sky. (Credit: IHB)