IHB's Deputy Director XIE Shouqi Conducts Academic Exchanges in Honghu, Hubei Province

The delegation visited the Yangtze River Dolphin National Nature Reserve in the Xinluo section of the Yangtze River. (Credit: IHB)
A 13 delegation led by XIE Shouqi and HU Wei, deputy directors of the Institute of Hydrobiology (IHB) of the Chinese Academy of Sciences visited Honghu city in Hubei province during June 9 and 11, 2022 to strengthen S&T cooperation with the city and promote green aquaculture, aquatic ecosystem restoration and aquatic life protection there.
The delegation visited Honghu Yingmeng Ecological Aquaculture Co., Ltd, the Yangtze River Dolphin National Nature Reserve in the Xinluo section of the Yangtze River, the shrimp and crab ecological farming base, and Honghu Tongwei Fodder Co., Ltd, among others. They also attended the opening ceremony of "Nongshan" Youth Innovation Forum organized by the Youth Innovation Promotion Association of the Chinese Academy of Sciences.
"As a national S&T strategic force, IHB will address the local S&T needs, support the local S&T development, and provide strong support for the green aquaculture of freshwater aquaculture in Honghu, the protection and restoration of Honghu's water ecology, and the protection of aquatic organisms,"said Xie.
The investigation has received strong support from the local government and relevant departments, and it has laid a strong foundation for the cooperation between the two sides.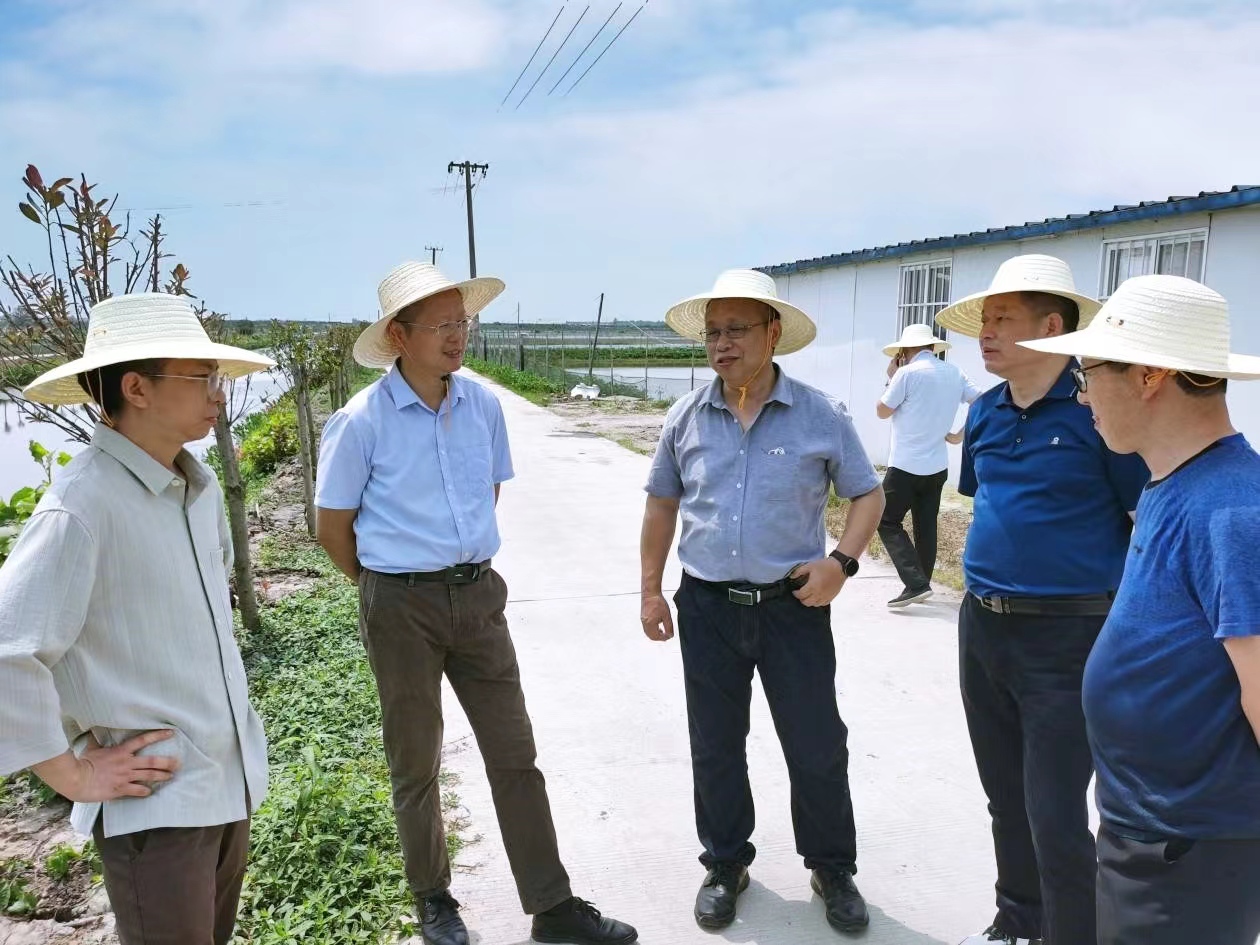 The delegation visited the shrimp and crab ecological farming base. (Credit: IHB)