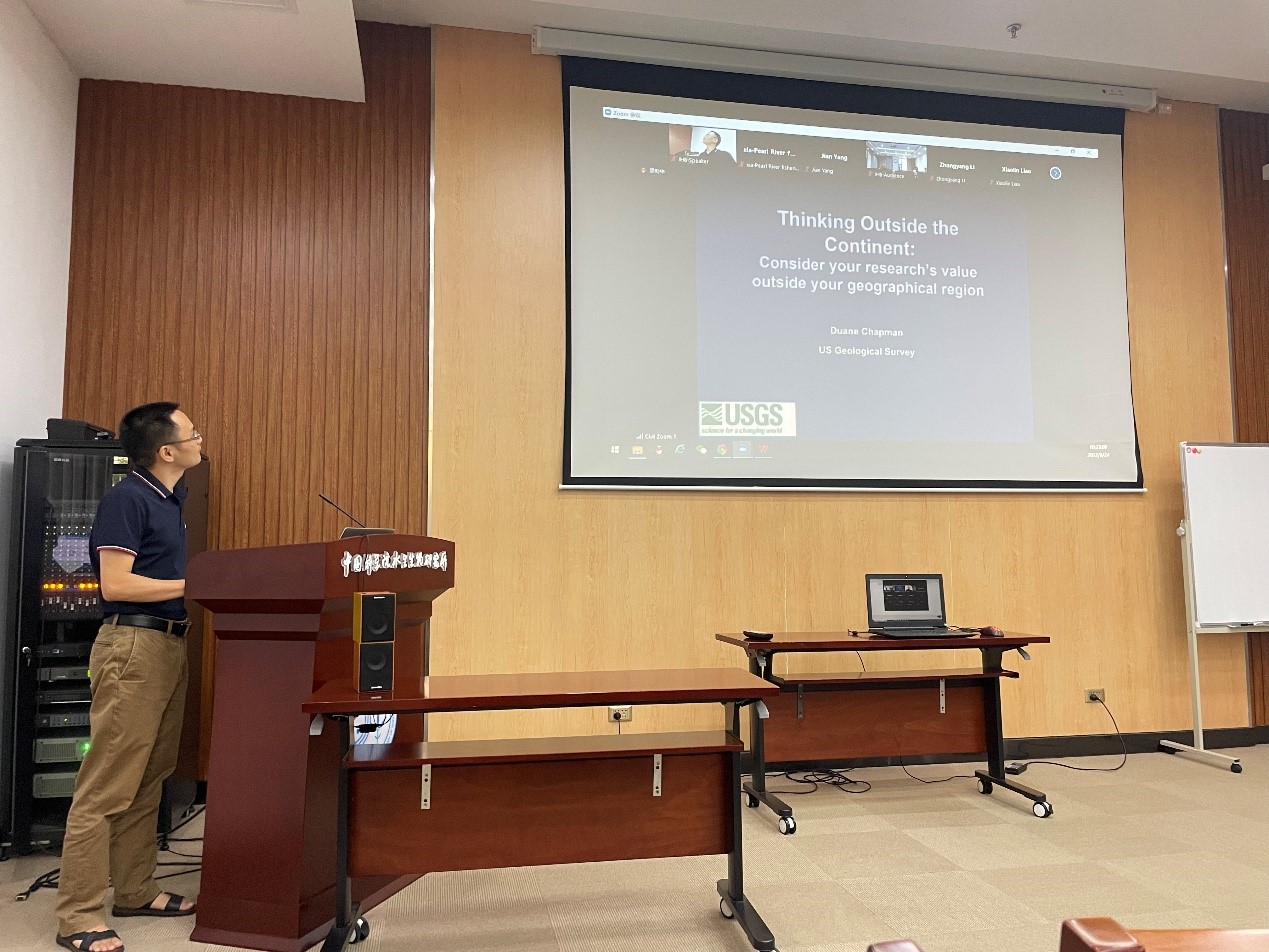 Prof. CHEN Yushun chaired the symposium held on August 24 (Credit: IHB)
The 5th Mississippi-Yangtze River Basins Symposium (MYRIBS) & 152nd Annual Meeting of the American Fisheries Society (AFS) was held in Spokane, Washington, from August 23rd to 25th, Beijing time, with the themes including "Mississippi River-Yangtze River collaborations" and "Building resilience in working rivers through connectivity".
This MYRIBS symposium was co-organized by the Institute of Hydrobiology (IHB) of the Chinese Academy of Sciences and the U.S. Geological Survey, the University of Missouri, and Iowa State University. It attracted both in-person attendees (US scientists) and virtual attendees (Chinese scientists).
A total of more than 40 oral presentations were presented with topics ranging from invasive species, habitat management, river hydrobiology management, restoration, urban stream restoration, to interjurisdictional river management.
Researcher from IHB gave oral presentations on research progress, trends and latest achievements in fisheries resources management, biodiversity and ecological protection in large river basins.
Taking place every two years, the MYRIBS Symposium explores the monitoring, management, and sustainable use of aquatic resources, habitat restoration, and ecosystem conservation in the Yangtze River, Mississippi River, and other large river basins. It is alternately hosted by China and the United States.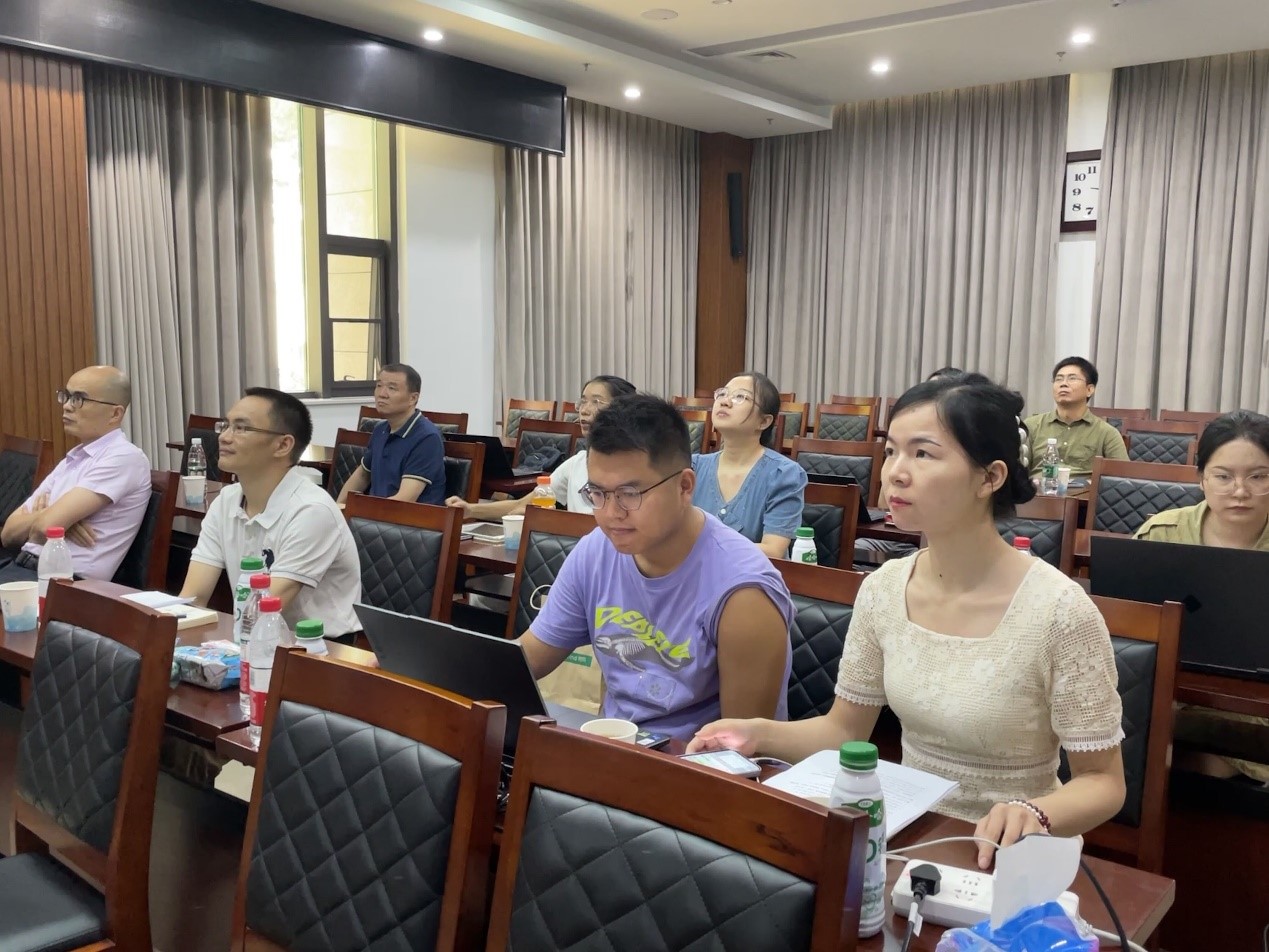 Researcher from IHB gave oral presentations on research progress, trends and latest achievements in fisheries resources management, biodiversity and ecological protection in large river basins. (Credit: IHB)