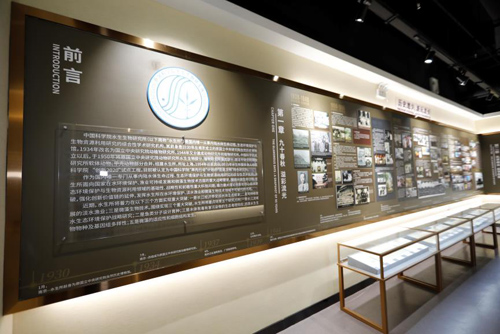 IHB's Historical Development Museum opens to the public on Oct. 26. (Credit: IHB)
On the occasion of the 90th anniversary of Institute of Hydrobiology (IHB) of Chinese Academy of Sciences, the institute opened a newly established museum on October 26.
The museum, with the theme of "A voyage to the waters; An Ode to the Fish", will display photos and memorabilia that represent the past 90 years historical development of the institute.
Located at the No. 3 Laboratory Building, the museum covers an area of 170 m2. It consists of three sections and ten chapters, featuring the past, present and the future of the institute.
43 replica items on display are selected from thousands of historical documents and archives from 1944 to 2009, covering some important events, articles and people in the history of the institute.
The memorabilia on view included the desk fan used by Prof. WANG Jiaji, the first director of IHB; and the wooden plaque carved by Prof. RAO Qinzhi in his eighties.
In addition, three sand tables demonstrate the miniatures of the institute campus, the Baiji Dolphinarium, and the research R&D center in Liangzi Lake.
The introduction videos of IHB and its research platforms are projected in the screen, alongside a touch screen containing all the photos from the photo exhibition of the 90th anniversary.
To add a lively air to the museum, an eco-friendly aquarium was created to display aquatic plants and the rare minnow Gobiocypris rarus, a species of cyprinid fish endemic to China.
In addition to the "academic windows" such as the Museum of Hydrobiological Sciences, Baiji Dolphinarium, the Freshwater Algae Culture Collection, and the China Zebrafish Resource Center, the newly established museum becomes another window to promote IHB, a cultural one.
For the first three days of its open, the museum has hosted hundreds of people including several famous scientists.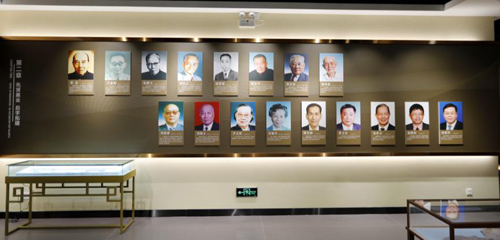 CAS members' portraits (Credit: IHB)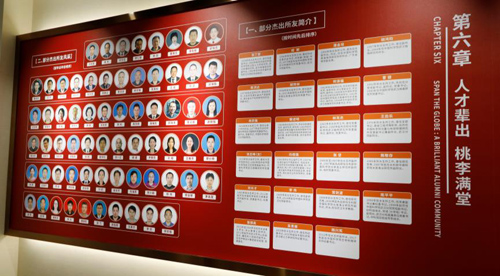 Alumni wall of fame (Credit: IHB)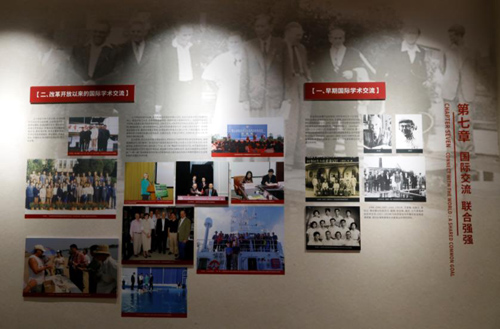 International cooperation and exchanges (Credit: IHB)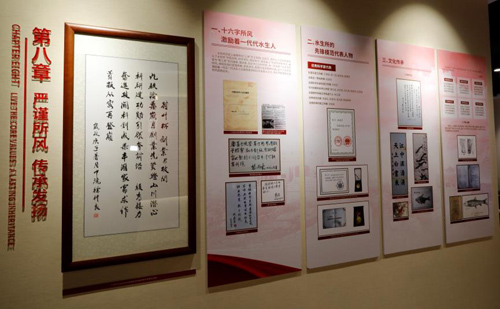 IHB core values (Credit: IHB)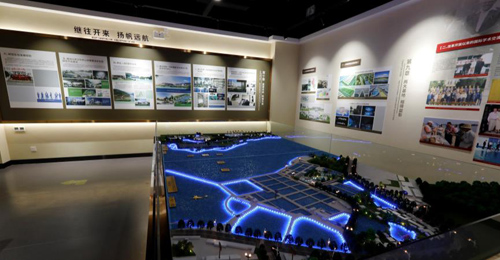 One of the sand tables (Credit: IHB)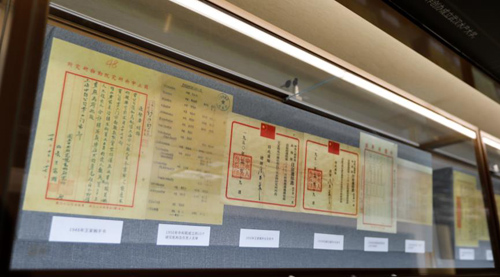 43 replica items on display are selected from thousands of historical documents and archives from 1944 to 2009. (Credit: IHB)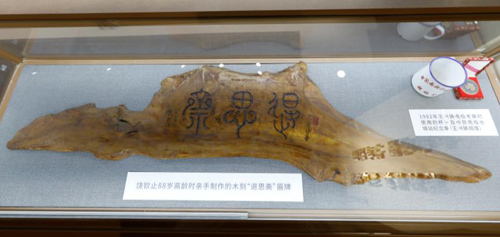 The memorabilia on view included the wooden plaque carved by Prof. RAO Qinzhi in his eighties. (Credit: IHB)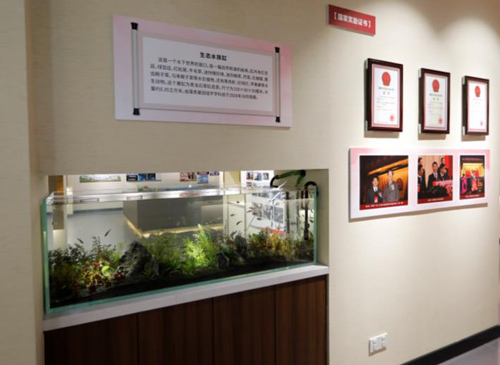 The eco-friendly aquarium (Credit: IHB)