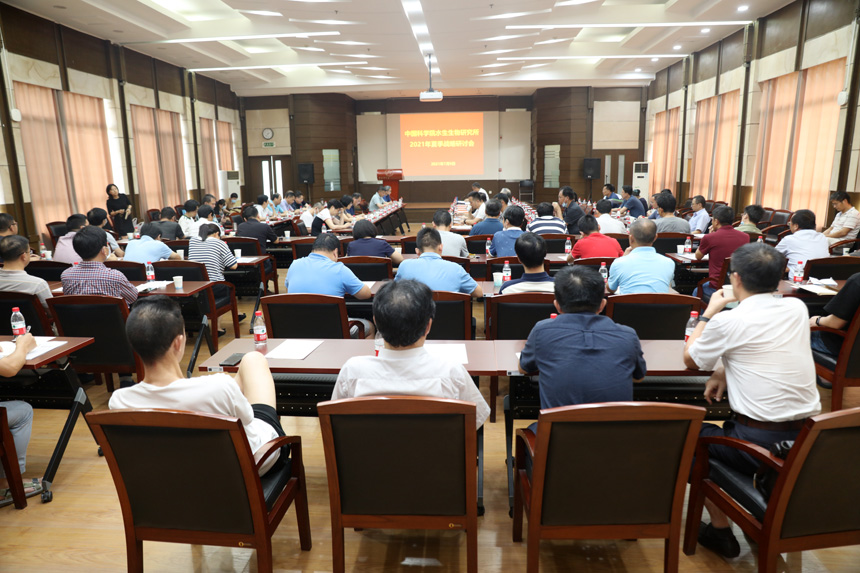 The Institute of Hydrobiology (IHB) of the Chinese Academy of Sciences held the 2021 Summer Meeting on Strategic Development on July 9, 2021.
The meeting centered on the theme of the ecosystem protection and restoration of the Yangtze River basin.
Other topics of the meeting included the restructuring of the state key lab, research groups consolidation, and administration improvement.