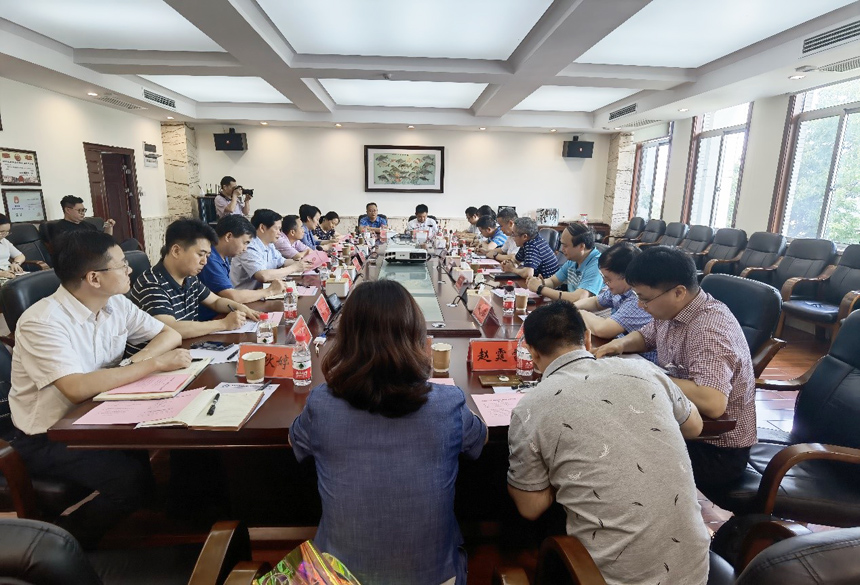 Symposium at Hunan Normal University (Credit: IHB)
A delegation led by XIE Shouqi, deputy director of the Institute of Hydrobiology (IHB) of the Chinese Academy of Sciences, conducted academic exchange with universities in Changsa, Hunan province, during June 7 and 8, 2022.
In a symposium held at Hunan Normal University, the delegation from IHB interacted with the faculty on aquatic ecological protection and ecological healthy breeding.
"We will make every effort to expand our cooperation with Hunan, focusing on ecological protection of large water surfaces, ecological farming, and contributing to China's food security,"said Xie.
"Hunan Province attaches great importance to the cooperation with 'large institutions, universities and enterprises', especially the fruitful cooperation with Chinese Academy of Sciences. The Hunan Provincial Science and Technology Department will continue to offer support,"said ZENG Lixin, vice director general of the Hunan Provincial Science and Technology Department.
Prof. Liu Shaojun, director of the State Key Laboratory of Developmental Biology of Freshwater Fish, emphasized that the innovation system is crucial to the green development of aquaculture. He hoped that based on the long-term cooperation, both sides would continue to work together to achieve more fruitful results by focusing on the frontiers of aquatic green and healthy breeding and other important needs of industrial development.
The delegation from IHB visited the Department of Biology and Chemical Engineering at Changsha University on June 8.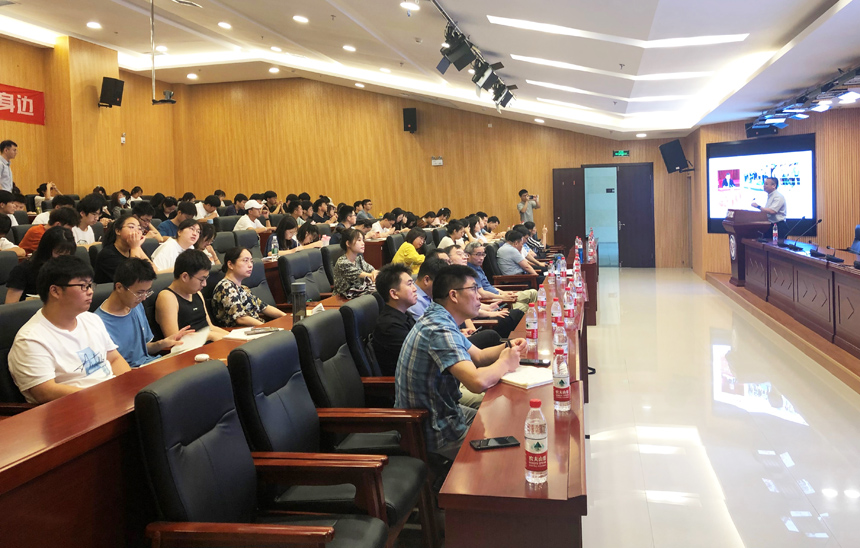 The delegation from IHB visited the Department of Biology and Chemical Engineering at Changsha University on June 8. (Credit: IHB)