IHB Holds Year-end Meeting 2022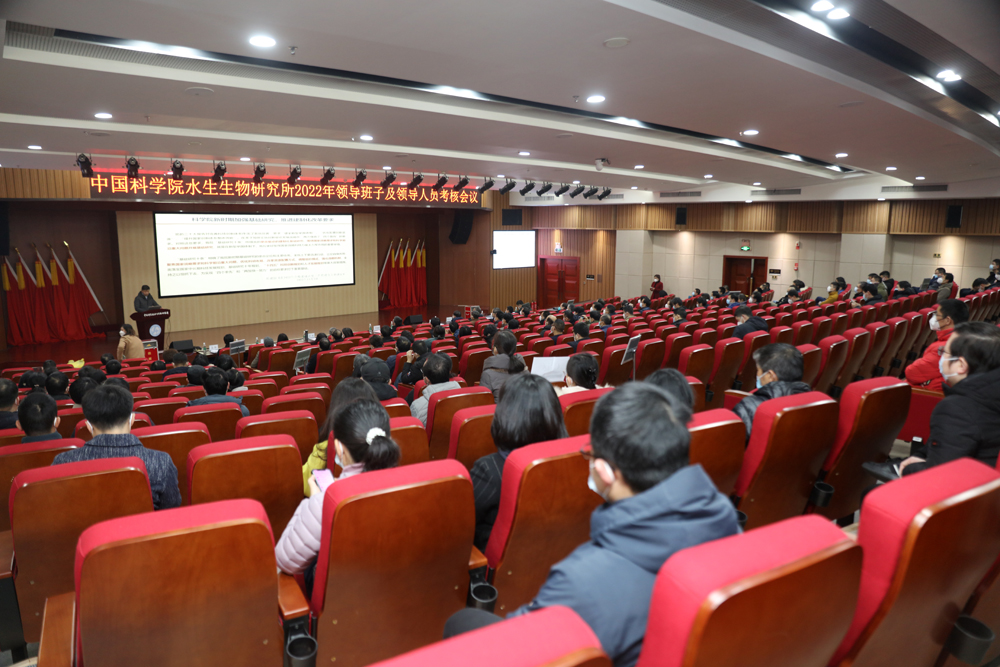 Year-end Meeting 2022 (Credit: IHB)
The Institute of Hydrobiology (IHB) of the Chinese Academy of Sciences held the year-end meeting on January 5, 2023.
At the meeting, YIN Zhan, director of IHB, made a summary report on behalf of the leadership team of the institute for the year 2022. The report mainly reviewed the work of the institute in 2022 from the work deployment and requirements of the Chinese Academy of Sciences, establishment reform, restructuring of the state key laboratory and the 14th Five-Year Plan, administration, platform construction, research projects, output, and overall financial situation.

Later at the meeting, the performance of the institute's leadership was evaluated via secret ballot.