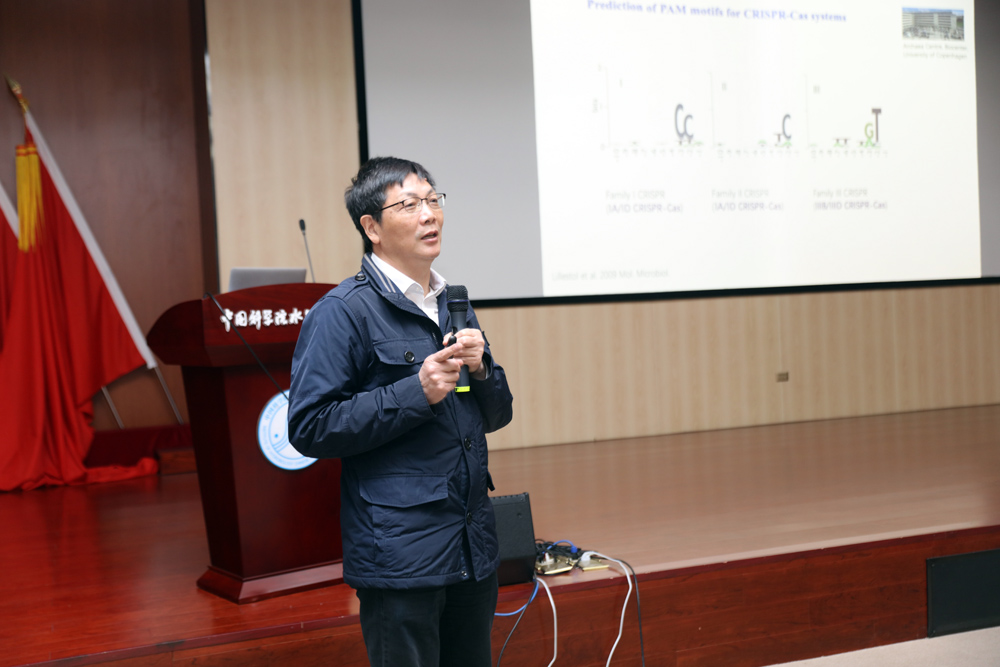 SHE Qunxin, Professor from Shandong University, visited IHB on March 27, 2023. (Credit: IHB)
SHE Qunxin, Professor from Shandong University, gave a lecture on the "Multi-Immune Activity and Biological Function of CRISPR-Cas10 System" at the Institute of Hydrobiology (IHB) of the Chinese Academy of Sciences on March 27th, 2023.
The lecture was part of the innovative lecture series and covered the principles and development of CRISPR gene editing technology.
She also discussed his team's research on the molecular mechanism of the CRISPR immune system and the anti-CRISPR protein.
The lecture sparked an engaging discussion on the immune principles of the CRISPR Cas10 system and its potential applications in algae.
SHE Qunxin is a distinguished professor at Shandong University and a leading researcher in the field of CRISPR-Cas interference genetics. He has published over 130 research papers in high-level journals such as Nature and Cell, and is the recipient of several national and international research grants.