Associate Professor from Peking University Visits IHB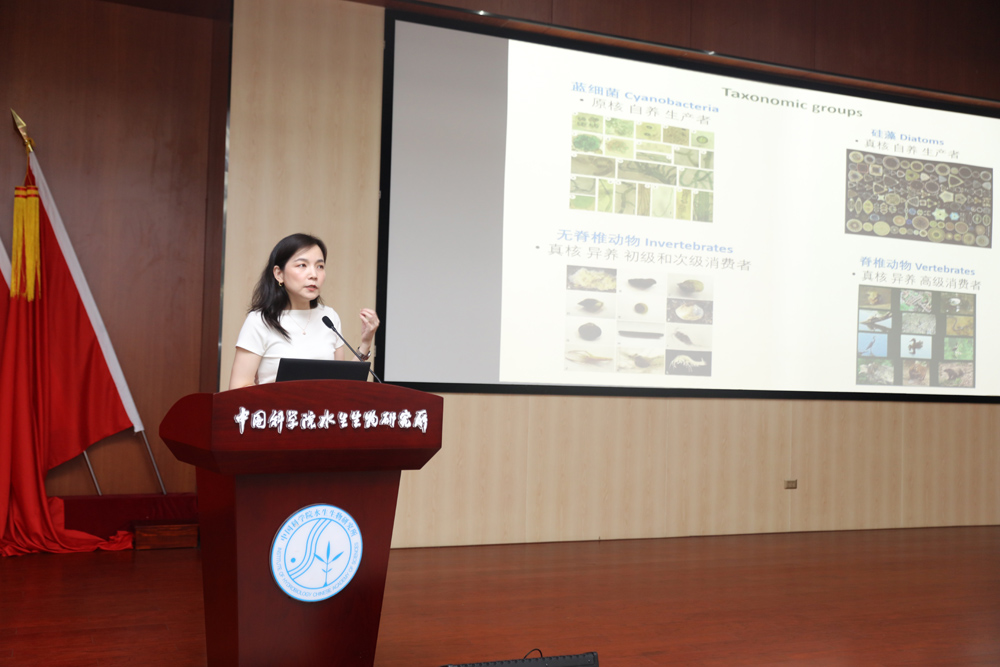 Associate Professor YAO Meng from Peking University Ecological Research Center visited IHB on July 24, 2023. (Credit: IHB)
Associate Professor YAO Meng from Peking University Ecological Research Center delivered an insightful academic presentation on the environmental DNA technology aids biodiversity research at the Institute of Hydrobiology (IHB) of the Chinese Academy of Sciences on July 24, 2023.
In her presentation, Yao underscored the imminent threat of rapid biodiversity loss on a global scale. Environmental DNA (eDNA) technology has emerged as a rapidly advancing tool in the field of biodiversity research. Leveraging eDNA technology facilitates non-invasive and precise detection of biological distribution and community dynamics, enabling the formulation of effective measures to mitigate biodiversity loss.
Yao shared three case studies conducted by her team, highlighting the application of eDNA technology in studying aquatic biodiversity. These cases involved deciphering the spatial distribution patterns and influencing factors of indigenous and invasive fish species in the urban area of Beijing. Additionally, the team investigated the impact of fish transportation processes and functional traits in the South-to-North Water Diversion Project and elucidated the distribution patterns and community assembly mechanisms of various biological groups in the glacier-river ecosystems of the Qinghai-Tibet Plateau.
In conclusion, Yao Meng provided insights into the future development directions and challenges of eDNA technology applications.